Probably the most exciting part of your jellyfish tank, is when your jellies arrive! Here's what will happen, and what you need to do.
Before Your Jellyfish Arrive
No rushing headfirst into getting jellyfish for your shiny new tank! Make sure you've read up on the science behind keeping jellyfish, specifically in our How to Cycle Your Jellyfish Tank article.
Ensure you have a suitable jellyfish-friendly tank (such as the ones we sell – a fish tank is no good!)
Ensure you have adequate water, Salted RO Water, at SG 1.020-1.025 – not tap water!
Ensure your water is within appropriate 

water parameters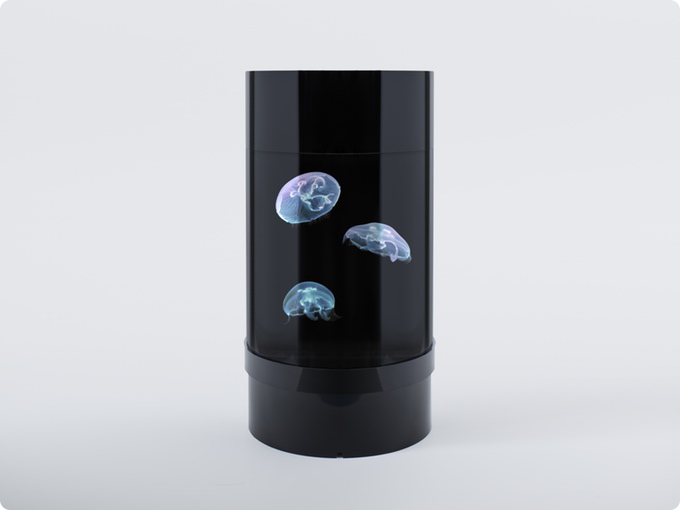 How Do I Order Jellyfish?
There are two ways to ordering your jellyfish, depending on whether you have purchased a Starter Kit Bundle or not.
Those without a Starter Kit, go straight to our 

Live Jellyfish

pages – here you can select your jellyfish species, select a delivery date, and place your order online.
If you have already purchased a Starter Kit and are awaiting your jellies, 

Contact Us

to arrange delivery, stating your Order Number if necessary.
Make sure someone is available to sign for the package, as the courier won't deliver without a signature.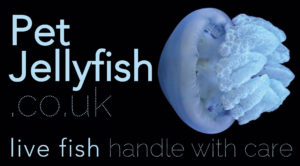 How Are Jellyfish Sent?
We use a specialist overnight courier, who are experienced in the handling of livestock, to ship all of our jellyfish.
As deliveries are made overnight, this minimises the amount of time a jellyfish is in transit.
All packages are marked with "live fish" markings, to make doubly sure that the courier knows the parcel is fragile, and important!
Jellyfish are bagged in saltwater, and those bags are then surrounded by polystyrene packaging to ensure they have a snug fit. They are then encased in a polystyrene box, and a further cardboard box for added protection.
Typically we can deliver jellyfish on Tuesdays, Wednesdays, Thursdays, Fridays and Saturdays – we deliver on whatever day works best for you.
Introducing Jellyfish To Your Tank
Once the jellies arrive, you will notice a copy of our Jellyfish Care Guide will be with your jellyfish – this contains the below instructions on what to do next.
Check the tank's water flow, ensure there is bubbling within the back panel of the tank, above the black sponge filter.
Settle the bag into the water. Tip: You may need to remove some water to allow for water displacement.
Float the bag in the water for around 30 minutes to allow your jellyfish to adjust to the temperature of the tank. In exceptional circumstances, you may wish to lengthen this time period to around 60 minutes. An example of this is shown in the photo to the left. Tip: You can also add water from the tank to the bag every 10-15 minutes, to aid with temperature acclimation.
Release your jellyfish into the tank, taking care not to expose them to any air. Tip: Try cutting away the knot of the bag, this will allow for a much wider area for the jellyfish to swim through.
Arrive Alive Guarantee
Remember, that all of our livestock shipments come with an Arrive Alive guarantee. This means we'll always be there to back you up in the event of a delivery problem, or in the rare event that a jellyfish simply doesn't make the journey. We'd like to stress, this is an extremely rare situation!
For this policy to apply, we need photo or video evidence of your jellies, and this needs to be in their shipping bags on the same day of the delivery please. We can't accept photo or video of jellies in a tank. Simply email us at info@petjellyfish.co.uk and we will be of assistance.